Our Projects


AT&T-Norway

Nucleus did a Metis project for AT&T in Norway. Metis is an organization-mapping tool that was used to build demo models for the collections system of a very large multinational bank. The platform used to run the Metis engine was Sun Solaris.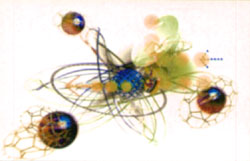 Metis helps in generation of business benefits from systems and technology. Nucleus' work was grounded in terms of our comprehensive experience of business process change, project management and strategy. Our objective was to help deliver the gains from a holistic approach, where technology and business people come together to maximum effect.

Our approach to process improvement reflects this. Our experience and independent studies have shown that 'big bang' attack on business processes very rarely deliver, and can created huge risk sin fragmenting the acquired knowledge and complex inter-relationships in the organizations:

The Metis methodology aims to:

Involve fully the people who work in the process under review in the planning and implementation of the change; capture their knowledge and use it to maximum effect; Break down the barriers to acceptance and encouragement of change through a collaborative, workshop-based cyclical analysis of what is done now, what the business actually needs for the future, and how the elements of waste, delay and inefficiency can be eliminated; use effective process analysis toolsets to capture new concepts and test them interactively with those involved.

Our experience has demonstrated on many occasions how ordinary employees can deliver remarkable concepts of change, and the commitment to deliver them, with the bitterness and loss of co-operation, which more prescriptive approaches engender.

Lucent Technologies (Saudi Arabia)

Nucleus had a team of Specialists based in Riyadh to assist Lucent Technologies in Operations & Maintenance of GSM system sin Saudi Arabia. Scope of the project was installation, testing, operation and maintenance for GSM and WLL, which was accomplished with the help of 45 Engineers. The skill sets comprised of Air-loop Monitoring specialists, WLL field engineers, Radio Freq Engineers, OMC engineers etc.

Hughes TeleCom

Nucleus is currently overseeing the installation and maintenance of basic telecom service network for Hughes Telecom Ltd, which is a private telecom basic services provider in the state of Maharashtra. Hughes Telecom will offer WLL (wireless in local loop) & WL (wire-line) Technologies.

Power Grid Corporation of India Limited

The Telecom Division of Nucleus is the execution agency to ITI for installation of Aux Power Supply Packs for Mumbai to Delhi sector, for Power Grid Corp of India Ltd. The division is doing Site Survey, Storage of materials at site, installation, including cabling and grounding with minor civil works at pre installation stage for all the 38 Sites. The equipment installation includes UPS, Batteries, AMF Panels and Generating sets etc.

Reliance Infocom Limited

Nucleus is currently doing the 'inside wiring' work in Pune for Reliance Infocom Limited (RIL). RIL is a wholly owned subsidiary of Reliance Industries Limited.