Integration Services


When you need a customized solution to achieve significant market advantage, we bring carefully selected specialists to the dialogue. Our skills in Java, internet, database design, data collection, analysis and other critical areas can be brought to bear to create a tailor-made package specifically designed to return the best-and fastest possible-bottom line benefits.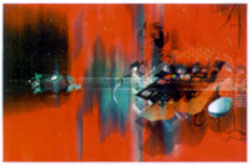 Nucleus Software offers its clients the strategic and economic advantage of offshore custom software development besides providing similar services on site as well. Our facility at Noida, India, which is equipped the state-of-the-art technology infrastructure and staffed with handpicked, highly skilled software professionals. So far we have completed a number of projects of varying sizes and degrees of complexities. With dedicated data up-link the company is able to provide its clients the advantage of virtual on-site supervision and control.

Nucleus Software is committed to providing efficient and economical Information Technology solutions in the following sub groups:

-System enhancements
-Object-oriented business modeling
-Product development
-Off-shore maintenance
-Project consultancy

Today we are proud of the fact that we have consistently been providing cost advantage to all our clients with high quality solutions.

Nucleus Software team today has extensive accumulated experience in the new convergence of IP services, wireless internet and telecom. This means our clients can deliver services from any infrastructure and be confident in the ability to manage their customers and to bill them on a single invoice. Nucleus team has been at the forefront of new convergence of communication services billing and customer care with implementations around the globe.

Next Generation Communication Services Providers are looking ahead to the new convergence…delivering communication services of all types with wireless, wireline and IP infrastructure. Next Generation Providers span the spectrum from large communications services providers entering new markets or expanding to new services-all the way to the new Integrated Communications Provider offering VoIP along with traditional enhanced services.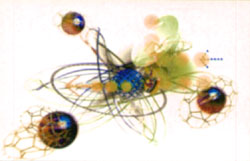 Nucleus Software offers Enterprise Application Integration expertise to its clients; giving then the ability to grow and to out distance the competition. This means that we can execute high velocity implementations and offer smoother, more effective business process. The benefits include lower costs, lower risks and more flexible systems.

-Billing-Postpaid and Prepaid
-IP Billing
-Customer Care
-Mediation and Provisioning
-Network Analysis & Business Performance Monitoring
-Intelligent Network Platforms
-Short Message Service Platforms
-WAP Applications

We have the most sophisticated and successful software professionals in the world on our staff. This gives our customers not only the best in terms of superior quality-our development team adhere to ISO-9000 quality standards-but also exceptionally competitive pricing. A world-class combination.