About Us



Introduction



Nucleus Software Engineers is part of the Nucleus Software Group of Companies. The Group was established in 1986, with the setting up of the First Group Company-Nucleus Software Workshop Pvt. Ltd.

Nucleus Software Workshop was set up for developing, implementing and supporting systems required by the Consumer Banking Group of Citibank in India.

Restructuring in 1993 saw the emergence of four new companies.

a) Polaris Software Lab Ltd.
b) Nucleus Software Exports Ltd.
c) NucSoft Ltd.
d) Nucleus Software Engineers Pvt. Ltd.

Independent and professional Board of Directors manages each of these companies. Polaris Software Lab Ltd. And Nucleus Software Exports Ltd.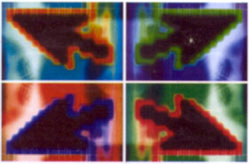 are publicly traded entities on the Indian stock exchanges.

Nucleus Software Engineers, with its responsiveness, quality, flexibility and competitive cost, has earned an excellent reputation in the industry. Each employee at Nucleus leads by example and provides quality services to the delight of all its customers. Nucleus has been instrumental in taking steps to maintain total quality management, customer satisfaction and high staff retention. The company is committed to providing innovative solutions with quality being an operational pre-requisite.